Android Wear already comes to our iPhone. As users we cannot but rejoice, because you will have many more options to choose from. You don't like the square watches? Love the 360 Motorola and Huawei Watch? Quiet, now you can choose which suits your tastes and your Pocket.
Who have won today are users, and we have where choose. We finally have the three big platforms available to choose which suits us, Pebble, WatchOS or Android Wear. The "Hard-Users" in the Google ecosystem and prefer the iPhone are in luck.
How will the communication between the iPhone and the Smartwatches work with Android Wear? We want to assume that it will do it very well, but only the time and the experience of the users tell us as really will run Android Wear in symbiosis with the iPhone.
Apple, put some attention to this
Obviously Apple has tried to stand out from the beginning of Android Wear and it has presented its own proposal that is WatchOS. Common elements that are directly inherited from Google's system, but there are others that Apple has interpreted them in their own way.
First of all, and what I like the most is the way of presenting the various applications in Android Wear. The hive who chose Apple is well and is pretty. But it is perhaps more useful way that has Google to present their applications. A simple list.
Apple has tried to solve the apparent problem (battery) that have these devices in a relatively ingenious way. Apple Watch only activated when we raised the wrist or click the screen. So as a general rule the same screen will be a black square, which is something anti-aesthetic. Something that does not occur in Android Wear.
In my opinion, Android Wear is much more focused on the reception of notifications in your SmartWatch. With simple movements of fingers we can go see different notifications from applications that are coming to us. Finally we have the possibility of opening a notification directly in our Smartphone.
In this way, for example, if we get a message of Whatsapp or e-mail that we meet on our phone because of its importance being easier to answer it, since the own smartwatch We will automatically open the concerned application. Something that does not occur in WatchOS.
We need now the WatchOS development kit
Developers they need to have total control to the capabilities of the system and start creating truly useful applications. If you try an application developed by Apple for Apple Watch and any third party, you will see that the difference is abysmal. Apple plays with advantage here and the options you have are older.
For this reason We need a development kit for the Apple Watch, already promised by Apple, but this mere fact makes today Android Wear superior in this aspect. Like WhatsApp, Telegram or Facebook developers have much more neat and useful applications.
Even some Android Wear applications have different voice commands, which is most useful undoubtedly.
Apple Watch has much to still evolve like Android Wear. But we must recognize that in certain respects the Google solution part with some advantage. At the end is decision of each user and having available the possibility to synchronize with our iPhone Android Wear is a clear advantage.
Google also has a little more "veda" already opened according to specifications of the application, Android Wear for iPhone just as requirements iOS 8.2 or higher. It even if it is optimized for the iPhone 5 onwards a priori also would be possible to use it on an iPhone 4s, which does not happen with WatchOS.
Those who win today are we as users, We have more to choose from and in part this will force both companies (both Google, like Apple) to put the batteries and offer us more functionality so we decantemos us for a system or another.
Gallery
#Trending: Luxury smartwatches can teach tech a thing or two
Source: www.wareable.com
Apple Watch Series 3 (non-LTE) review: third time's the …
Source: www.theverge.com
For better or worse, you can now play YouTube videos on …
Source: www.phonearena.com
Microsoft releases Outlook watch face for Android Wear …
Source: www.myappseden.com
Custom Android Wear watch faces are the start of something big
Source: www.wareable.com
Facer's Daily Mix will give Android Wear 2.0 users a new …
Source: www.wareable.com
The best fitness apps for your wearables: The top fitness …
Source: gearopen.com
The best Moto 360 watch faces
Source: www.wareable.com
Best GPS Smartwatches 2016

Source: urbanwearables.technology
Android Wear on iOS: A hobbled, Google-centric smartwatch …

Source: arstechnica.com
Should Developers Care About Wearables?
Source: insights.dice.com
New Android Wear beta announced, based on Android 8.0 Oreo …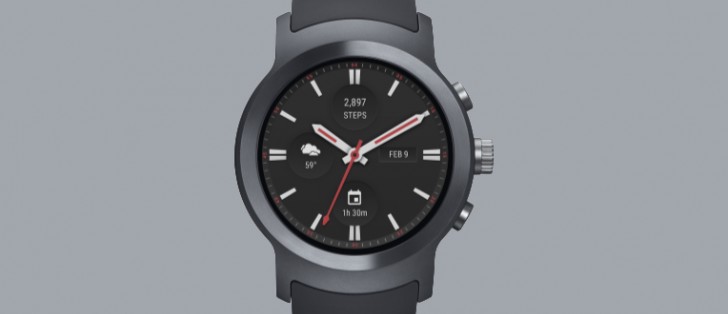 Source: www.gsmarena.com
Google said to be close to getting Android Wear watches to …
Source: www.imore.com
Android Wear tips and tricks: The hidden smartwatch secrets
Source: www.wareable.com
Android Wear on iOS: A hobbled, Google-centric smartwatch …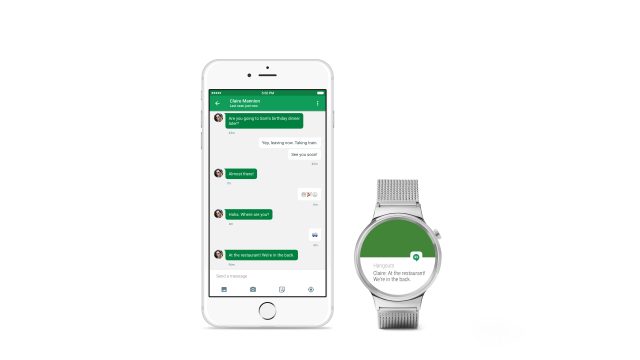 Source: arstechnica.com
Google's augmented reality game 'Ingress' comes to Android …
Source: www.engadget.com
Android Wear a flop? Even Tizen runs on more Smartwatches …
Source: www.awaqa.com
Android Wear 2.0-Smart Watches « Corporate Blog – Swayam …
Source: www.swayaminfotech.com
Ticwatch 2 : $200 smartwatch which you might have not …
Source: installornot.com
Notification suggests Android Wear could be renamed 'Wear OS'
Source: www.androidpolice.com