If you are a fan buy a watch vintage or used it is one of the first things you did or who you have passed through the mind. The watches belonging to the high range are usually all well built to last long: buy them can save you a lot depending on make and model, or if you do not hurry "you get on a train called profitable investment."
It all seems so easy. Instead things are not really so: there are a few but important precautions to be observed which seem trivial, but in the desire to make a purchase you might forget in part or entirely. In the end you would not want to remember your first experience as a negative right? These simple tips will serve you both for a vintage watch is for a used one.
Choose Unhurried your Vintage Watch!
Choose. If you want to get a timepiece every day is better for you to buy a more practical IWC Flieger the late 90s than a vintage heuer carrera 60s. Tries to detect even the occasion of the model that used is becoming old, or those timepieces whose production has been stopped recently: if you have not in a hurry to sell it right away today will represent a saving, tomorrow a good investment. Do not get fooled by those who want to sell you all that edition limited costs that costs a few hundred euros more. Want an example? Rather than one of the recent limited series of Omega Speedmaster look at the same price and in excellent condition one equipped by Caliber 861 of the early 70s: After the Pre Moon 321 – is the real Speedy!
Documented. Acquire from the network the largest number of information and use it also to try other tools. Internet can provide you quickly and very selectively on the model and reference that you want to buy a large amount of data but you will then have to sift through. Use the internet to look – when present – thematic books on vintage watches and buying them at a discount of up to 50/60% learning with texts and photographs as they are made ​​hands, indexes and written of that particular vintage watch you want to buy.
100% original. Are you the best expert. For some models outside from the business of replicas the risk of incurring a fake is very low, for other exactly the opposite. If you choose such a Submariner Ref. 1680 from 1966 – the year of its introduction – was built with the dial with the famous "red" Rolex since 1974 gradually changed into white. The dial with white writing, however, was not launched simultaneously in all markets in the world and the Submariner with red writing were produced until 1980. The matter of Rolex dials is always very intricate: it is a moment replace it with a reprinted that are well done and even "artificially aged" for about 200 Eur. Maybe I'll show who also adds that magical (for him) sentence: " It a contemporary clock in all its parts, has occurred on the dial the patina of time ". You do not want to spend 3,000 euros more than a 1680 with white writing for one day discover the sad reality! If you want to make a purchase like that better to buy your next vintage clock from those years that deals with this market, why not forgetting to examine carefully every detail. Expert reports, accompanying box and guarantees – especially for antique timepieces – should be taken with tongs.
specialized auctions. Once you have that in mind which timepiece you want to buy, it's vintage, used, or almost new, try to take a look also in the auction portals online as Antiquorum, Patrizzi & Co. and Christie's: Lately, you just can not find items from dozens of thousands of Euros and up. sometimes the auction are lower even ebay because buyers are almost exclusively collectors and very competent investors who can recognize in the particular vintage that increases or halve the value of an object. They are often ready to "seize the moment" and grab a watch that will resell course to earn. You can do also you offer online: behind the monitor and your proposal is an identity in the light of the sun. If any problems should never be out there in front of you a company – with shoulders broad enough – enough to not be afraid of having to take its responsibilities.
However you can also get an idea about the value of an object by consulting the auction and comparing them those that you noted from other sources; Antiquorum has recently gone live with all the watches catalog that sold in over ten years.
Finish. Finally the time has arrived to take home your watch. As I advised to do in Article 5 tips for buying a new watch (the link you find at the end), be careful to the last detail: ask if there is a return policy within 3-5 days of the product, a guarantee authenticity, operation and precision: it can not be the order of the COSC parameters, but not a vintage clock must lose minutes a day. Finally always track the payments that you made ​​and issue an invoice with receipt which meticulously describes the item purchased.
Gallery
3 Tips for Buying an Authentic Vintage Pocket Watch
Source: www.noragouma.com
5 vintage watches to invest in – Watches,
Source: www.esquireme.com
Tips From a Pro: An Introduction to Buying Vintage by …
Source: emporiumreviews.deviantart.com
5 Ways to Invest in a Patek Philippe Without Breaking the …
Source: www.watchuseek.com
TV Tuners and Digital TV
Source: www.lifewire.com
THE DANGERS OF VINTAGE WATCH COLLECTING
Source: www.doovi.com
[Seiko] Looking for a vintage Grand Quartz Seiko : Watches
Source: www.reddit.com
Vintage V100tsb (Tobacco Sunburst)
Source: reverb.com
vintage speakers
Source: www.youtube.com
STEINHART OCEAN ONE VINTAGE – EDC
Source: www.muted.com
Leather Wristband
Source: www.northbirminghamdolphins.com
Rasmussen Diamonds: PANDORA Vintage Fascination, Clear CZ
Source: rasmussendiamonds.com
Best Tips for Buying a Used Mobile Home
Source: mobilehomeliving.org
01 – Perfect Auto
Source: www.perfectautoinsur.com
ANTIQUE CAMEO PIN pendant brooch yellow gold hand carved …
Source: picclick.ca
1950's Elgin Outboard Motor
Source: www.doovi.com
Bootlegger Blues 30 Guitar Amplifier All Tube ~ Spring …
Source: reverb.com
Photo Page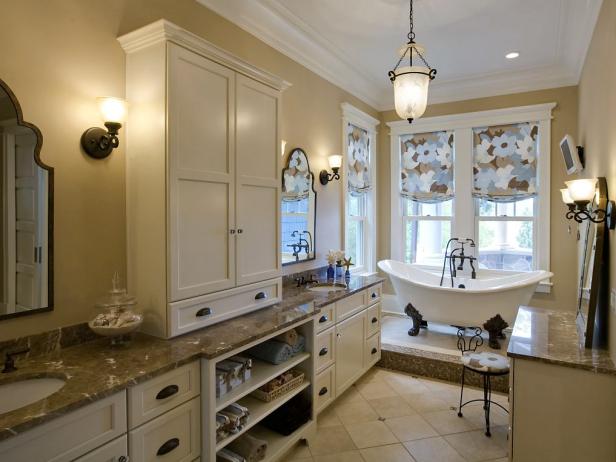 Source: www.hgtv.com
Hotel Furniture 2015 trends: Top 5 BACKLESS BAR STOOLS IDEAS
Source: brabbu.com
Frederique Constant's tribute Vintage Rally collection …
Source: www.watchuseek.com